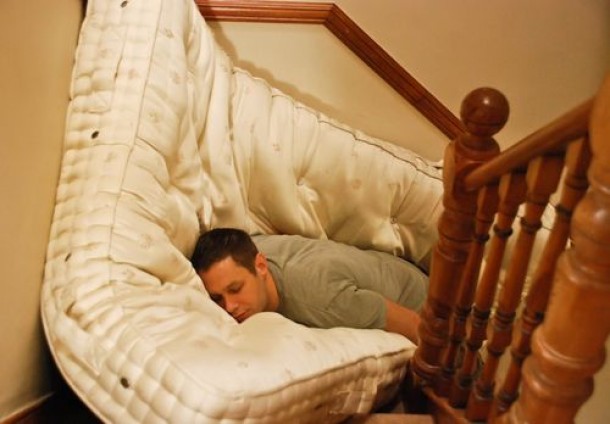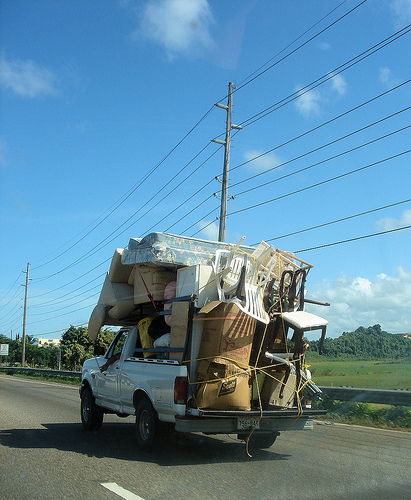 ….
The Do-It-Yourself Move
You can save money if you prepare, pack, load, and unload yourself. Before you decide on the do-it-yourself approach, think carefully. Do you have the time, energy and skills for the job? Professional movers will pack your belongings in a day or less. Will the money you save by doing the job yourself be worth the extra time?
It is important to realize that you'll be responsible for damage to any items you have packed yourself. Some movers have free pamphlets that give guidelines for proper packing methods (including office moving and household moving).
The Essentials
The two essential ingredients of a successful move are "person power" and hauling capacity. Whether you rely on friends and borrowed vehicles or hire local college students and rent a truck to do the job, you need not only enough strong helpers but also the right hauling capacity. If you lack either of these, it's best not to self-move.
Is It Really Cheaper?
Consider whether moving yourself actually makes economic sense. If you are moving a long distance, calculate the cost of travel: gas, tolls, meals, lodging, and so on. Add in the costs of renting a truck large enough to handle all your belongings, insuring valuable possessions, hiring additional help, and even the cost of pizza at the post-move party. Then get some estimates from professional moving companies and decide how costs compare with a self-move. If a professional move will cost you more money, ask yourself if it's still worth the decrease in stress and hassle. In the end, you might find it's easier and more worthwhile to hire professionals. But if you decide it makes sense to take on a self-move, the next step is to examine the details.
Leave It To The Professionals
Do it your self-move is ideal for small moves with short distance, however most moves are larger moves with many items and require proper handling and transportation is usually an issue with bigger truck, bear in mind the packing techniques along with the heavy lifting that you may not be accustomed or conditioned to especially in the cases of hard access that involve the risk of injury.
Self-Service vs. Full-Service
The final major cost factor when hiring a professional moving company is deciding between a "self-service" and a "full-service" move. In self-service moves, the company transports your belongings from old house to new, but you have to pack and unpack everything at both ends. In a full-service move, the moving company not only transports everything, but also packs and unpacks all your household goods. Most people who hire professional movers choose full-service. Although you could do a self-service move to save money, big moves or long-distance moves with lots of heavy, valuable items are best left to the professionals. In addition, cargo insurance for do-it-yourself moves is limited to $25,000 and covers only  damage caused by such disasters as crashers or fire, VRS a Moving Company Insurance has wider coverage with a higher limit of up to $2,000.00 liability.