Allow 1 Pro To Move You To Your New Location

At 1 Pro Movers Burnaby, customer care and satisfaction is our primary goal. Appoint 1 Pro Moving company Burnaby, for your next move. Large or small, home, office or business, we do it all. For many years 1 Pro Movers have provided timely moving to the residents in our catchment area. We strive to always give the best moving experience for an affordable price.
No matter where our customers are moving or how much stuff they're taking with them, they can expect the same quality of service from 1 Pro's highly experienced team of local moving specialists. Our rise to the top of the Burnaby, BC, relocation company rostrum is a result of our tireless hard work.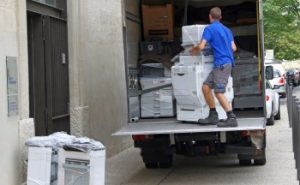 Ask About Our All Inclusive – Moving Rates: Call – (604) 721-4555
1Pro. A pleasant way to move.
From inter-city, anywhere in Canada, to across-the-world, and residential to commercial, 1Pro treats your possessions like they're our property.
When selecting the best movers, understand that 1Pro Moving is clearly the local favorite.
Let Us Create a Trouble-Free Moving Occurrence for You.
Moving can be one of life's most taxing events, so we're here to help you manage your relocation blues. Sounds unlikely? It's not. Just talk with any of our customers who have refered us to family and friends for their next move. Burnabians have rated us as one of the premier moving companies in Burnaby.
The Movers You Can Depend On.
When you're moving the possessions that are of great value to you, 1Pro is the moving company you can believe in. We have the experience and knowledge to ensure efficient, trouble-free moving. 1Pro Moving company provides packing, custom-moving and on-site storage services for residential, commercial and corporate moves throughout the Lower mainland BC.
Whether you are moving out of Burnaby and need long distance movers, or are within the Burnaby area and need a local moving company, we are experts with an established track record of friendly, professional and on-time service.
Our Area Moving Services:
Local Residential Moves
Long Distance Residential Moves within the Lower Mainland
Local Office Moves
Canada Wide Moves
Packing Services
Overseas Moving & Relocation
Long Term and Short Term Storage
We can help create a customized moving plan geared to your Burnaby needs.
1 Pro Moving & Shipping – Movers Burnaby
Address: 6738 Marlborough Ave d, Burnaby, BC V5H 3M3
Phone: (604) 721-4555
Burnaby is a city in British Columbia, Canada, part of Metro Vancouver and immediately to the east of the City of Vancouver. It is the seat of Metro Vancouver's regional government.
Burnaby / Metrotown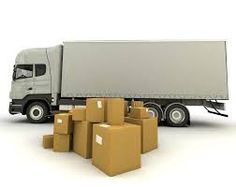 News: All playgrounds within City of Burnaby parks are closed effective immediately, according to a city news release. Court of Appeal to decide if the province has the jurisdiction to regulate against the "deleterious impacts on the environment" the proposed pipeline expansion might have. The project faces significant opposition in B.C. Burnaby files pipeline appeal to Supreme Court of Canada, Burnaby seeks appeal over tree-cutting permits involving Trans Mountain pipeline That ruling allowed Kinder Morgan to bypass local bylaws during construction of the pipeline expansion. (The party has held the council majority for 24 years.) The resulting lack of suspense may be to blame for one of the worst municipal voter turnouts in the country, 26 per cent, earning Burnaby an F for effective governance. The shortage of suburban office space and potential appreciation has helped attract smaller investors to light industrial projects in Burnaby, which often merge office and industrial use. "Now, I also recognize the harm of a milk diet too. There are fantastic amenities in North Burnaby, from the Eileen Dailly Leisure Pool, to the McGill branch of the Burnaby Public Library. In this way it resembles a gated subdivision more than a neighborhood woven into a metropolitan grid. It then created a star rating for each neighbourhood and ranked them.


The city is roughly divided into three major areas: North Burnaby, South Burnaby, and East Burnaby, with North and South Burnaby divided by the Trans-Canada Highway. Within these large areas are many smaller residential neighbourhoods. South Burnaby has seen much development and densification in the past 20 years. Narrow streets slow down traffic. Among other things, he recommends social agencies make sure they don't just "compete" to serve their own interest group. The building cluster includes a variety of forms — condo towers ranging from four stories to a planned 20-story tower at the highest point, single-family townhomes, and rental units above streetfront shops. Still, Burnaby's ratio of park land to residents is one of the highest in North America. British Columbia's largest (and Canada's second largest) commercial mall, the Metropolis at Metrotown, is located in Burnaby. "I'll always be. It also maintains some agricultural land, particularly along the Fraser foreshore flats in the Big Bend neighbourhood along its southern perimeter.
How Moving In Your Area Works
The First Step is to Get Your Free Quote
For cross country and long-distance moves, this will entail a visit from a relocation specialist, who will perform a no-obligation visual survey of your property and then provide a more accurate estimate.
Secure the Best BC Movers!
Once you've decided on 1 Pro Moving, we may require a security deposit for customers to reserve the date and time of their move. For your convenience ,we accept all major forms of payment including E-transfer, Visa, and MasterCard.
Moving Day
On moving day, our rates begin when the movers arrive at your loading location and continue until work is completed at your final destination. Please note that this does include any time spent traveling between locations. In some cases it might take longer to get to your destination if we have to navigate busy city traffic. A move from Burnaby and area to Metro Vancouver for example is likely to take far less time than a move from Burnaby to Victoria, on Vancouver Island. Our drivers will deliver your goods as quickly and efficiently as possible while respecting the safety of our team and following the rules of the road.
Make Your Move Even More Affordable
We charge our clients an hourly move rate, plus travel time but there are no extra fees or extraneous charges. Pricing may vary depending on the day and time you choose to move, so we recommend that those who are on a tight budget consider a mid-week or mid-month date when demand is lower.
Anticipated Moving Time
As a general rule of thumb, you can expect your move to take about an hour to an hour and a half per fully-furnished room. The total time can vary due to unforeseen circumstances. For example: if the loading or drop-off location has an elevator, multiple flights of stairs, or a significant walking distance from the vehicle to the front door.
Local Real Estate
Burnaby also attracts retirees, so there are many luxury estates that offer commercial and residential properties, while new communities are being built along the convenient transit lines. Burnaby's location is ideal for nature lovers because the new areas of Renfrew Heights overlook the views of the North Shore Mountains. In summer, the "spray pad" allows kids to move gates and weirs to create obstacle courses for water. Chef Kazuhisa Tanimoto spent 16 years at Shiro, a beloved sushi restaurant in Vancouver, and now calls the shots at Kazu. And if you hear a train whistle, you're not imagining things. Burnaby homes for sale are located in family-friendly suburban areas like West Newton and North Burnaby. Highlights include Hastings Street, which has been transformed into a 2.3-kilometre holiday promenade of lights between Boundary Road and Gamma Avenue, and the Edmonds neighbourhood, which features several displays within walking distance of one another.