1 PRO Moving Company: The Ultimate Moving Masters in Burnaby! 🚚

Welcome to 1 PRO Moving Company, your ultimate solution to the "moving blues" in Burnaby! Let's be real, moving isn't just about transporting boxes; it's about relocating your entire life. So why not pick the best movers in Burnaby to ensure a worry-free move? Give us a ring! 📞 (604) 721 – 4555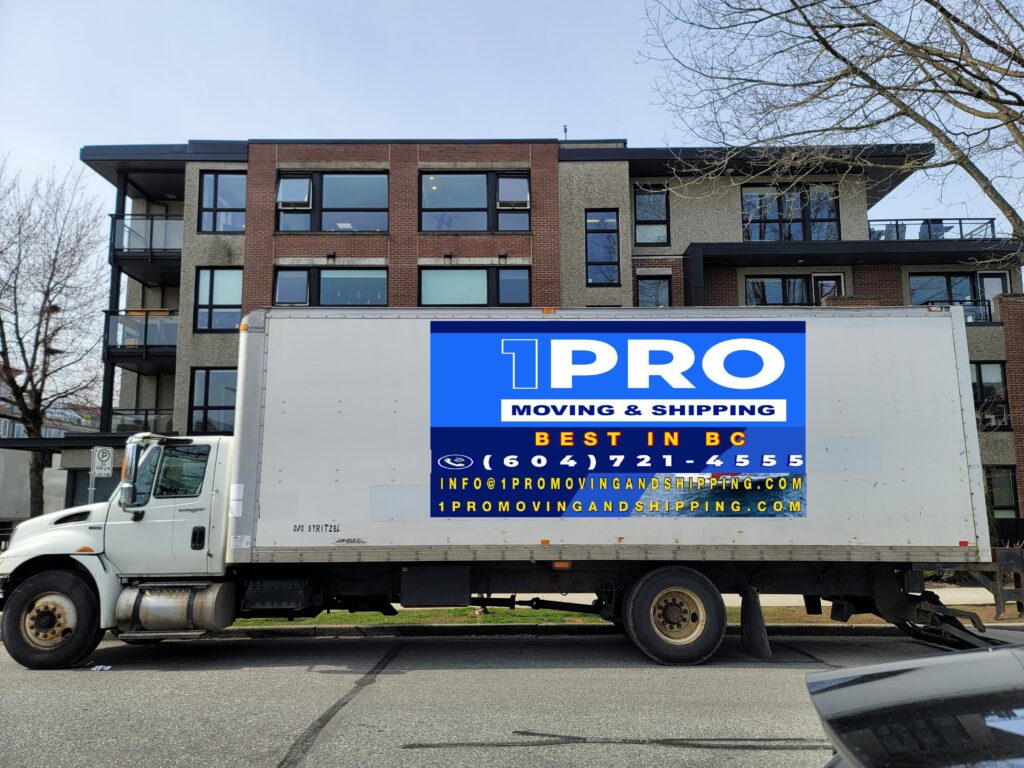 A Little About Us & Burnaby
Nestled amidst the vibrant neighborhoods of Burnaby, from the picturesque Deer Lake to the bustling Metrotown, 1 PRO Moving Company has been the trusted name for countless residents and businesses. We know Burnaby not just as movers, but as neighbors. So whether you're shifting from an apartment in Highgate, a condo in Brentwood, or a house in Capitol Hill, we've got your back!
Why Choose 1 PRO Moving Company?
Your Perfect Partner in Burnaby for a Worry-Free Move: We're not just about flexing our muscles; we flex our expert planning and organizational skills too! We ensure a smooth transition, making it look almost like magic.
Best Movers Burnaby Has Witnessed: Our packers and movers are trained, efficient, and friendly. They come with smiles that can ease any moving-day stress.
Storage? Say No More!: Need a spot to stash your stuff? Our storage solutions are safe, spacious, and, most importantly, secure.
Affordable Rates That Don't Skimp on Quality: High quality doesn't always have to come with a high price tag. Our competitive rates prove that.
Your Valuables Protected, Your Items Organized: Each item, be it a sentimental knick-knack or an essential office machine, is handled with the utmost care.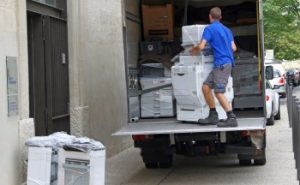 Our Comprehensive Services in Burnaby:
Local Service & Long Distance: Be it a short jaunt within Burnaby or a marathon move across provinces, 1 PRO is ready.
Office Moves with Precision: We know downtime is costly. That's why our commercial moving service ensures a swift, organized shift, making Monday morning just like any other… minus the new office view!
Apartment, Condo, & House Moves: Every residence has its quirks. Our experienced team ensures that whether you're moving from a high-rise apartment, a cozy condo, or a sprawling house, the process is seamless.
Professional Residential and Commercial Moving Services in Burnaby, BC: A title that's not just fancy words; it's our commitment!
Customer Testimonials 🌟
"1 PRO is not just a name; it's their performance standard! The best movers Burnaby has, hands down! My condo move was smooth as silk!" – Samantha, Burnaby Heights
"Moving our office seemed like a mammoth task. But with 1 PRO, it was worry-free. I never knew moving could be this organized!" – Kevin, Edmonds
Let's Get Moving!
Why let the stress of moving burden you when you've got Burnaby's finest at your disposal? From the moment you call till the last box is unpacked, we promise – it's going to be one smooth ride.
So, ready to make that move? Whether it's residential or commercial, long distance or local, with storage or without, 1 PRO Moving Company is your top choice in Burnaby, BC. Let's turn that moving dread into moving delight!
Give us a call today or drop a message. Let's get the ball…err…box rolling! 📦🚚💨
We can help create a customized moving plan geared to your Burnaby needs.
1 Pro Moving & Shipping – Movers Burnaby
Address: 6738 Marlborough Ave d, Burnaby, BC V5H 3M3
Phone: (604) 721-4555